Moving to Leeds as a student
---
21st May 2021
There are as many reasons for choosing a university town as there are students doing the choosing. Whatever it was that brought you to Leeds, there's a whole host of new experiences waiting for you to discover. We've put together a handy guide, covering all you need to know about this beautiful city and its student world.
Let's take a moment to see where Leeds is situated within the UK. Yorkshire, also known as God's Own Country, is the largest county in the UK. It has an extensive coastline to the east, beautiful moors and dales, and a long and fascinating history. Leeds is the largest city in West Yorkshire; it's also one of the Northern Powerhouse cities, a group which also includes Liverpool, Manchester and Sheffield. As a city, it's small enough to be friendly and accessible but one that has a big personality. Here are some of the reasons why you'll love living here.A diverse student community
With five universities in the city - the University of Leeds, Leeds Beckett, Leeds Trinity, Leeds Conservatoire and Leeds Arts University - you'll never be short of interesting company.
The University of Leeds is campus-based, its mixture of historic buildings and modern architecture just a short walk from the city centre. The Student Union has its own mini high street with a grocery shop, bank, optician and beauty salon. The steps around the library, with its landmark clock tower, is a great place to hang out between classes, and there are green spaces and a pond when you want to take some time out.
Leeds Beckett has two campuses, one in the city centre, the other - based on a 100-acre park - a couple of miles out at Headingley. Both campuses have accommodation nearby, and a gym, cafe and handy transport links. The Headingley site also has athletic facilities and a swimming pool, adding to the uni's reputation for sporting prowess. The campus food shops have a loyalty card scheme to help you save, always a bonus!
Leeds Trinity is the furthest out of the city, based in the pretty town of Horsforth. The campus is on its own green site, with accommodation, learning centre, bar and sports centre all to hand. A free shuttle bus service gets you to the town centre, where you can also catch a train into the city. The city centre is only 15 minutes away, so you'll have the best of both worlds. Fun fact: Horsforth was the birthplace of the Jelly Tot!
Leeds Conservatoire is the largest conservatoire in the UK, providing industry-focused specialisms in music and performing arts. With its campus firmly based in the cultural quarter of the city, it works closely with music and arts venues. As you'd expect, there are excellent rehearsal and performance spaces. And there's even a rooftop bar with panoramic city views.
Leeds Arts University, another campus in the heart of the city, has its roots in the original Leeds School of Art. Study is based between two centres - the historic Vernon Street art school and the recently-completed Blenheim Walk facility - with industry-standard, state-of-the-art resources and libraries.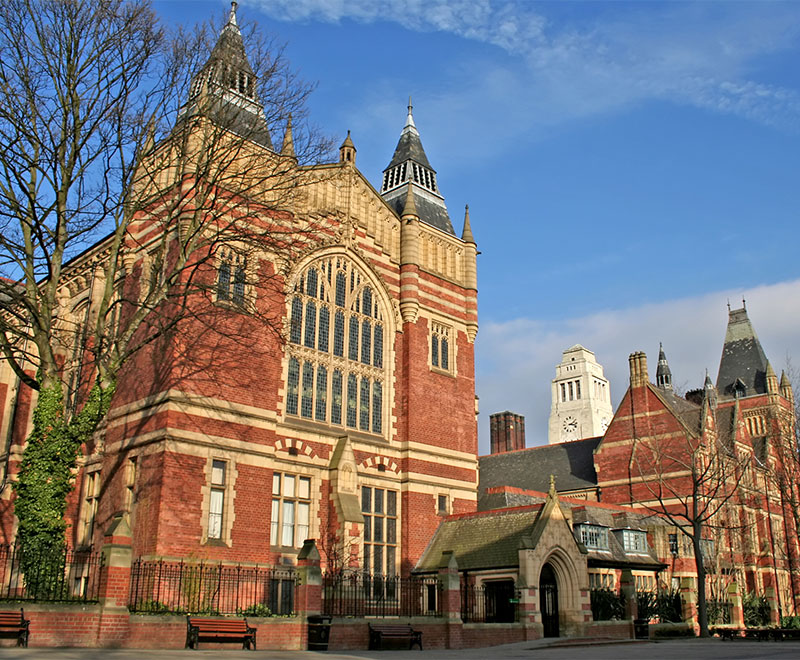 Cost of living
If you've been looking at London prices, then the cost of living in Leeds might come as a pleasant surprise. (In fact, recent research suggests it's close to 17% cheaper to live here!). Prices tend to be lower in the North of England as a whole, whether this is looking at accommodation, the cost of food, or an average spend on a night out. A pint up north, for example, might well be getting on for half the price, with similar savings for eating out and transport.
Accommodation will be one of your major expenses, a cost that will vary depending on the kind of housing you opt for. Private rents will bring the price down, though you'll want to balance this with other considerations (see the section below on housing options!). As a city hosting many students, however, there's plenty of choice for when you start looking for a room away from campus.
There are plenty of guides out there giving advice about managing your finances, but a top tip is to check out any special deals your uni is offering. From gym membership to meal deals, you'll want to be keeping an eye out for a bargain.
One major bonus of life in a small city is getting around. Most locations are within walking or cycling distance, and a taxi ride home won't break the bank, especially if you split the cost with friends.
Where to live in Leeds
University halls of residence:
All of the universities offer a place in university halls of residence for first year students, which makes the transition from home a bit more straightforward. There are a number of factors to take into account when making your accommodation choice, as facilities, price and location vary quite a lot. Some halls provide catering whilst in others you'll have a shared kitchen and make your own food. And, whilst one person might be fine with shared bathroom facilities, another will have an en suite as a must. Whichever you go for, it's a great way of meeting people and making friends.
Check on the university website for details, but you'll find that accommodation in the city centre is likely to be pricier than further out of town. Most of the universities have some student accommodation either on campus or in the city centre. Headingley, Kirkstall and Burley are popular spots a little further out, whilst Leeds Trinity students tend to stay on campus in Horsforth. And the terms of the contract might vary as well - the shorter ones will help you save on costs, but longer ones allow you to stay around that bit longer.
Whatever your decision, send your application sooner rather than later to be sure of getting the right room!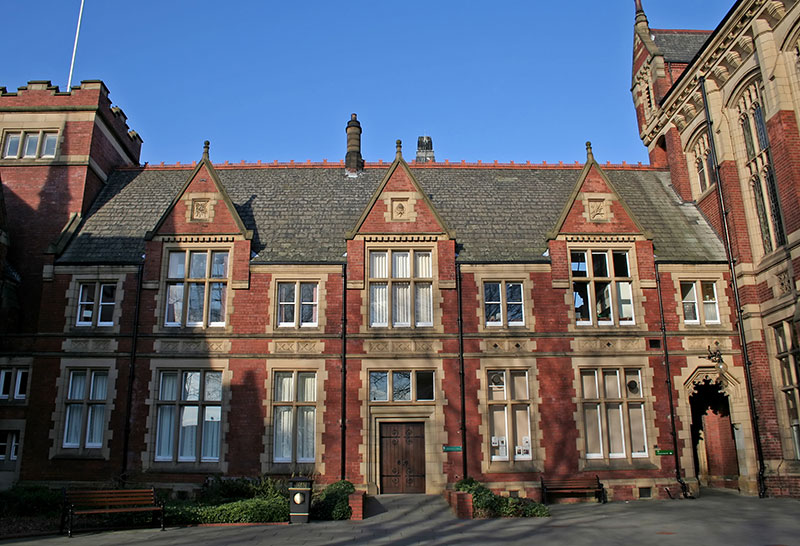 Private halls: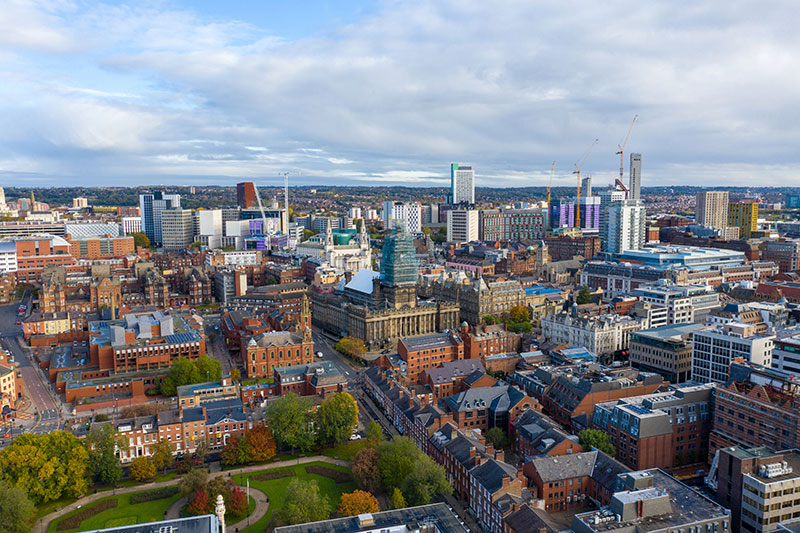 For most students, staying in university residences isn't an option after the first year. Private halls are an equivalent kind of accommodation, except they're run by private companies. In Leeds, as with many other cities, private halls are becoming much more widely available. They often have flats - with around five bedrooms - and a shared kitchen and living room. Many also offer individual studio flats. As with university halls, all of your bills tend to be included, which means not having to worry about heating or WIFI, or how to make sure all of your housemates contribute to costs equally. They will be more expensive than a privately rented student house, but are likely to be more comfortable. Also, some might not need a deposit, and you might be able to rent for a whole year rather than just the academic year.
One of the most well-known of the private halls in Leeds is Sky Plaza, not just the tallest building in Leeds but the second-tallest student accommodation building in the world.
Private housing:
This is a choice many students make in their second or third years, usually moving to a shared rented house with friends or other students. By this time in your uni life, you'll probably have a pretty good idea about the city, and will know that Headingley, Woodhouse and Hyde Park are popular areas for student homes.
Headingley is handy for both Leeds University and Leeds Beckett, and just one stop from Leeds Trinity on the train. You'll have your choice of independent shops, cafés and bars, and there's even a monthly farmer's market.
Hyde Park is closer to Leeds University, and just a few minutes by train from the city centre. The Hyde Park Picture House is a much-loved community institution, and you've also got the nearby Woodhouse Park for relaxation.
Don't rule out other options, though: students are increasingly looking to a wider outskirts of the city, with Armley and Beeston offering competitive rental prices. Check out Unipol for an overview; they also provide links to reputable letting agents and landlords, so you won't get ripped off.
Most places will have their own centres for shopping, and pubs to visit if you don't feel like the trip to the city centre. Think about your transport options: is it important to be near a train station, or will buses give you more flexibility? Student areas tend to be vibrant, but also noisy: are you craving some peace and quiet instead? Inner city neighbourhoods with diverse ethnic populations will offer alternative options for food and culture, such as Chapeltown's annual West Indian Carnival.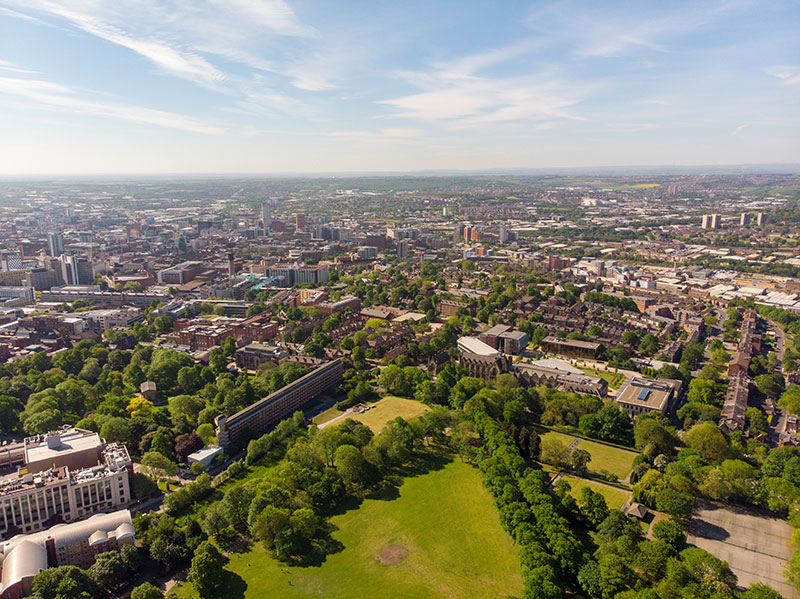 Transport around Leeds
One of the bonuses of living in a small city is that much of the time you can walk to where you need to be. However, it's useful to know what the other options are!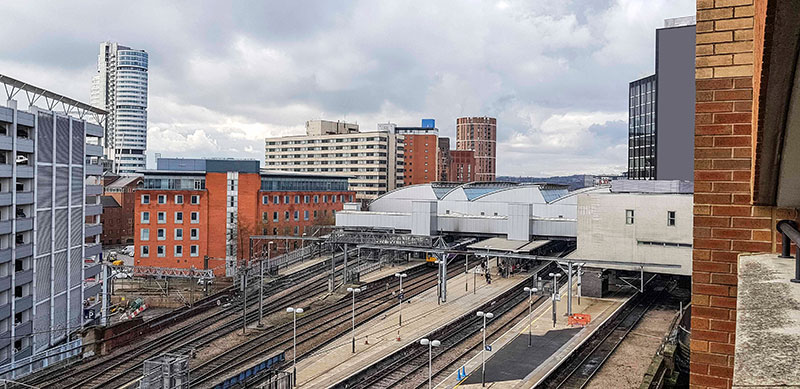 Train:
Leeds railway station is one of the busiest in the UK, and has the largest number of platforms outside of London. So wherever you need to get to, you'll have no trouble getting there by rail. For shorter journeys, Burley Park, Headingley and Horsforth - all popular student areas - are easily accessible by train, and a reasonably-priced option if you get a 16-24 railcard.
Bus:
There's a great network of bus routes around the city, and you can also get out into the countryside for days out. Day passes are less than a fiver, and there are also monthly options. Or grab a Student Rolling Month ticket, which renews automatically and could save you up to £150 a year. Leeds University Union even has a £1 Night Bus: sign up in the foyer, and you'll be taken right to your door. The driver waits to see you go inside.
For trips further away, coaches can provide a budget option for adventures; National Express and Megabus both operate services from the city.
Taxi:
In a bigger city, you might think twice about calling a taxi. In Leeds? Get in! There are Ubers, of course, but if you've forgotten your phone and run out of cash, Amber Cars will take your student card as a deposit and you can pay the following day in the Student Union.
Bikes:
Good for health, don't need fuel, and there's no hanging about for them to turn up. Why not get around the city on two wheels? Leeds University and Leeds Beckett both have cycling hubs where you can rent a bike and learn about bicycle maintenance. If you want to buy your own, Leeds Bike Mill is a not-for-profit community enterprise which refurbishes used bikes for affordable transport and sustainability. The Leeds Trinity shopping centre has a free bike park, for a secure place to leave your ride whilst you have a wander round the shops and restaurants.
Aeroplane:
If you want to go further afield, then you're never far from a flight away for a weekend mini-break or last minute holiday booking. Leeds Bradford Airport is just 7 miles from the city centre, whilst Manchester Airport is a quick train journey away.
Nightlife
One of the benefits of living in a student city is the varied and affordable nightlife. One of the fun parts of that is finding your own favourite events, especially when no-one else has heard of them!
In the meantime, here are some of our recommendations.
Big nights out:
The legendary clubs Mission and Tunnel may sadly be no more, thanks to the pandemic, but it'll be exciting to see what comes along to replace them. In the meantime, why not check out Pryzm for Fix Fridays and Lyfe Code Saturdays, both with three options - the main Stage, Curve and Disco rooms.
For big name bands just a short walk from the city centre, you've got the First Direct arena, voted the Best New Venue in the World at its opening in 2014. The O2 Academy, housed in an historic Grade II building originally known as the Coliseum, is also a destination for major bands and DJs. The Belgrave Music Hall, one of the main venues for the city's Live at Leeds festival, is an independent venue serving up music, art, film and food across three floors and a breath-taking rooftop terrace. You'll find gigs on offer here from both emerging local bands and big-time names.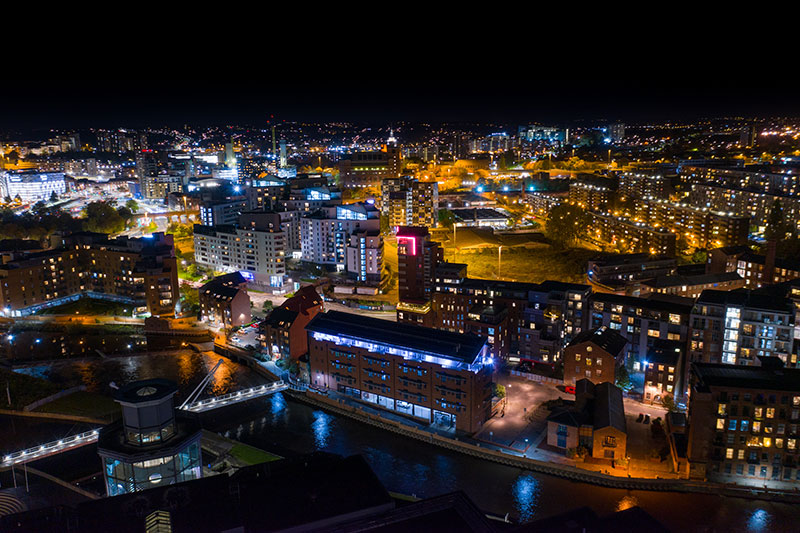 On a smaller scale:
For party nights, head to Call Lane for late bars and a vibrant atmosphere. Merrion Street is the place for cocktail bars and low-key clubs, including Jake's Bar, Call Lane Social (and its Tiki Hideaway), MOJO and Verve.
If the alternative scene is more your thing, try out Wire or HiFi at the bottom end of the city: they're both underground clubs playing indie, retro and soul music.
The gay village, described as compact but still varied, is focussed around Lower Briggate. Whether you choose live entertainment at the Viaduct Show Bar, 2-for-1 early evening drinks at Queens Court or free karaoke at The Bridge, it's sure to add up to a great night out..
The Otley Run is a Leeds institution, a pub crawl taking in 16 stops between Headingley and the city centre. Fancy dress is obligatory, and it's likely to be a night to remember...
Festivals:
The big one - Leeds Festival - may only happen once a year, but there are so many others to catch in between. Think music, film, food, beer, art, literature… The list is endless, taking in the international to the community-focussed and everything in between.
Days out
Getting out into the countryside is excellent for de-stressing and recharging of batteries. Luckily, there's a whole host of great places to visit within easy reach.
Roundhay Park is one of the largest city parks in Europe, covering 700 acres and including woodland, lakes and specialist gardens. It's easy to reach by bus, and you can use a day rider ticket. Added attractions include Tropical World, where you can experience the landscape of different habitats, including jungle, desert and aquatic environments. The top draw for many is the family of meerkats!
Kirkstall Abbey, one of the best-preserved Cistercian Monasteries in the country, makes for an atmospheric day out with loads of Gothic photo ops. The nearby Abbey House Museum recreates the feel of Victorian Leeds: you can wander around the houses, shops and inn, and even join in with dressing up.
The Meanwood Valley Trail, stretching seven miles from Woodhouse Moor to Golden Acre Park, is perfect for cycling, running and walking, and will take you through the Meanwood Valley Local Nature Reserve.
Closer to home, don't forget to visit the Royal Armouries Museum, which houses the United Kingdom's national collection of arms and armour and is the country's oldest museum.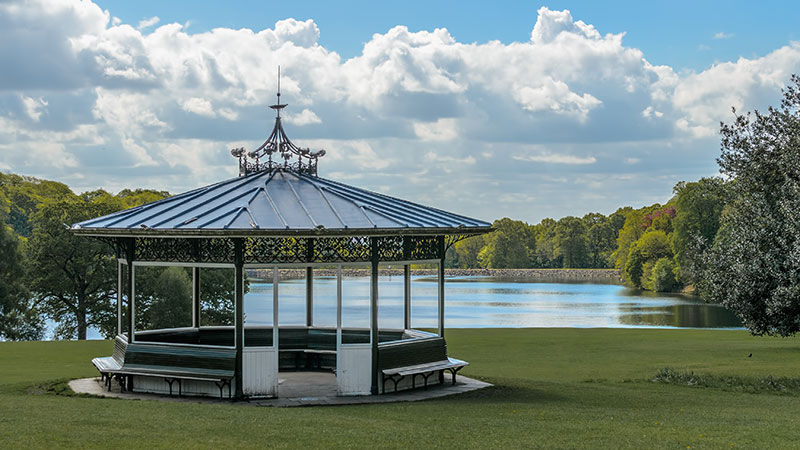 t