Roundhay Food Festival
---
19th August 2016
Why not treat yourself to a little pre-bank holiday fun this weekend at the Roundhay Food Festival!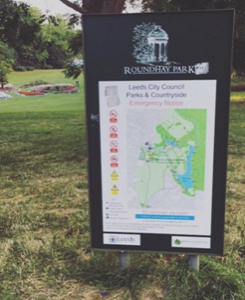 Along with a wide array of delicious international cuisines, experience music, arts crafts and culture all from surrounding areas of Yorkshire. This event will showcase the best-kept secrets around us.
The festival is running from 19th – 21st August and you will see for yourself the wonderful field of celebration that our local Roundhay park will be transformed into as it hosts this event.
Experience some of the best independent street food vendors in the North; along with live music and dance showcases, a selection of beverages, plenty of charity participation, crafts and produce on Market Street and the chance to hold a beautiful bird of prey.
Money will be raised through different ways at the festival for Leeds Mind.
To be in with a chance of winning the North Leeds Festival 2016 Summer Hamper buy your tickets now (no booking fees!)
https://buytickets.at/thenorthleedsfoodfestival/55416
Ticket prices:
Friday: £2 Adult Saturday: £4 Adult
Sunday: £4 Adult
Three Day Ticket: £7 Adult