Headingley - About the Location
Headingley is on the northwest of Leeds, just beyond the University of Leeds and on the way out towards the Headingley campus of Leeds Beckett University. Its location, as well as its laidback atmosphere, makes Headingley a popular place for students to live. It has wealth of literary connections: Arthur Ransome, best known for his Swallows and Amazons series of children's books, was born there, and both J.R.R Tolkien and Alan Bennett lived in the suburb.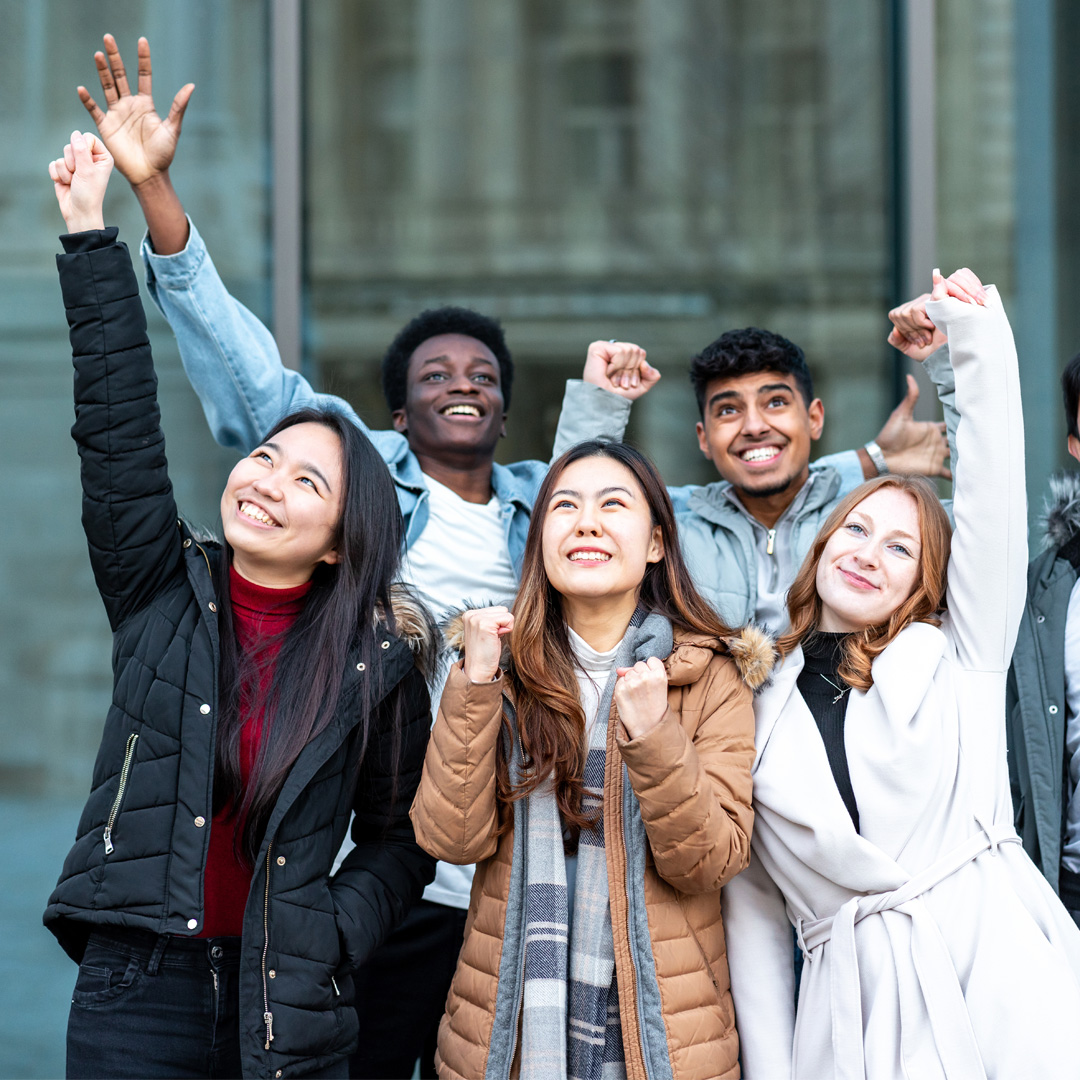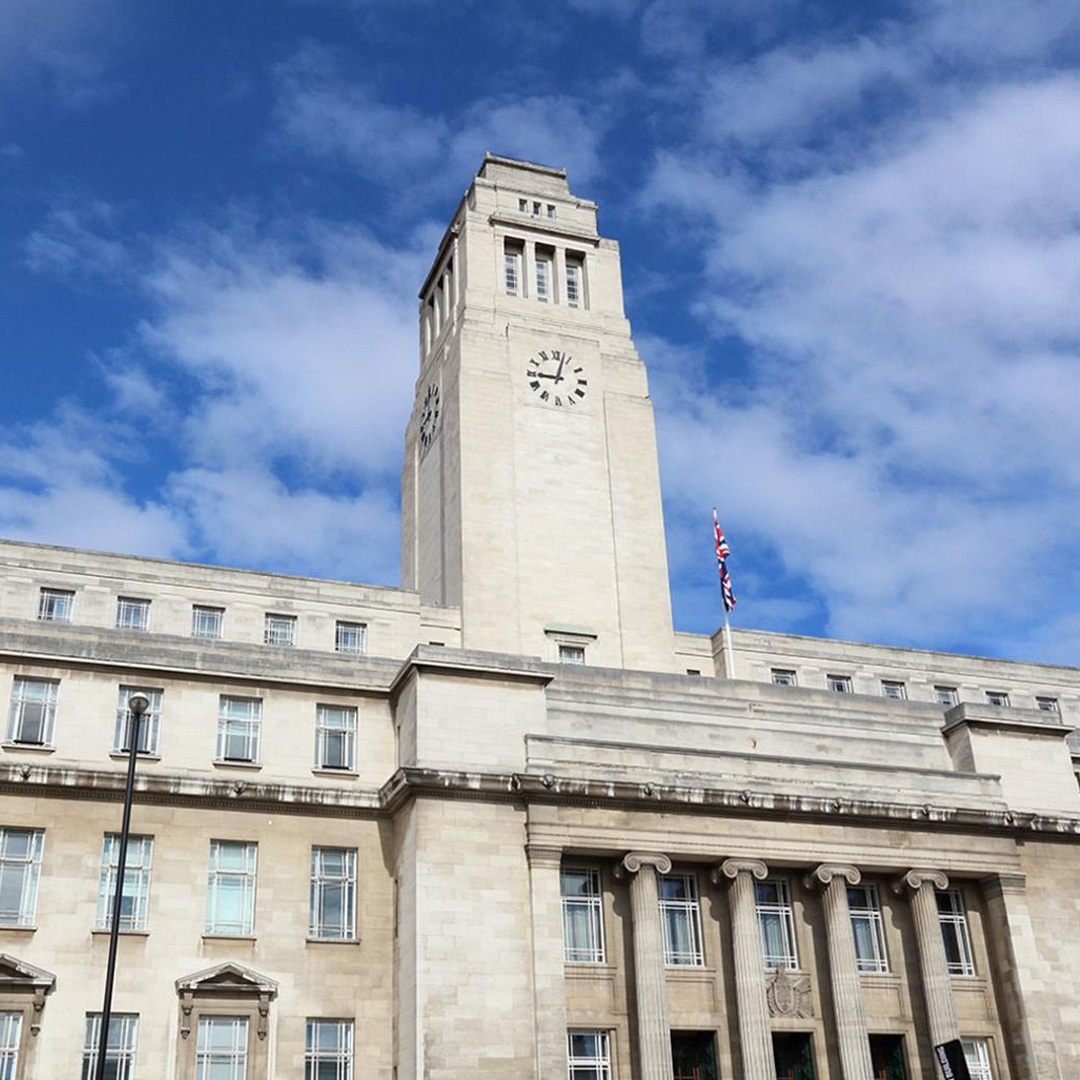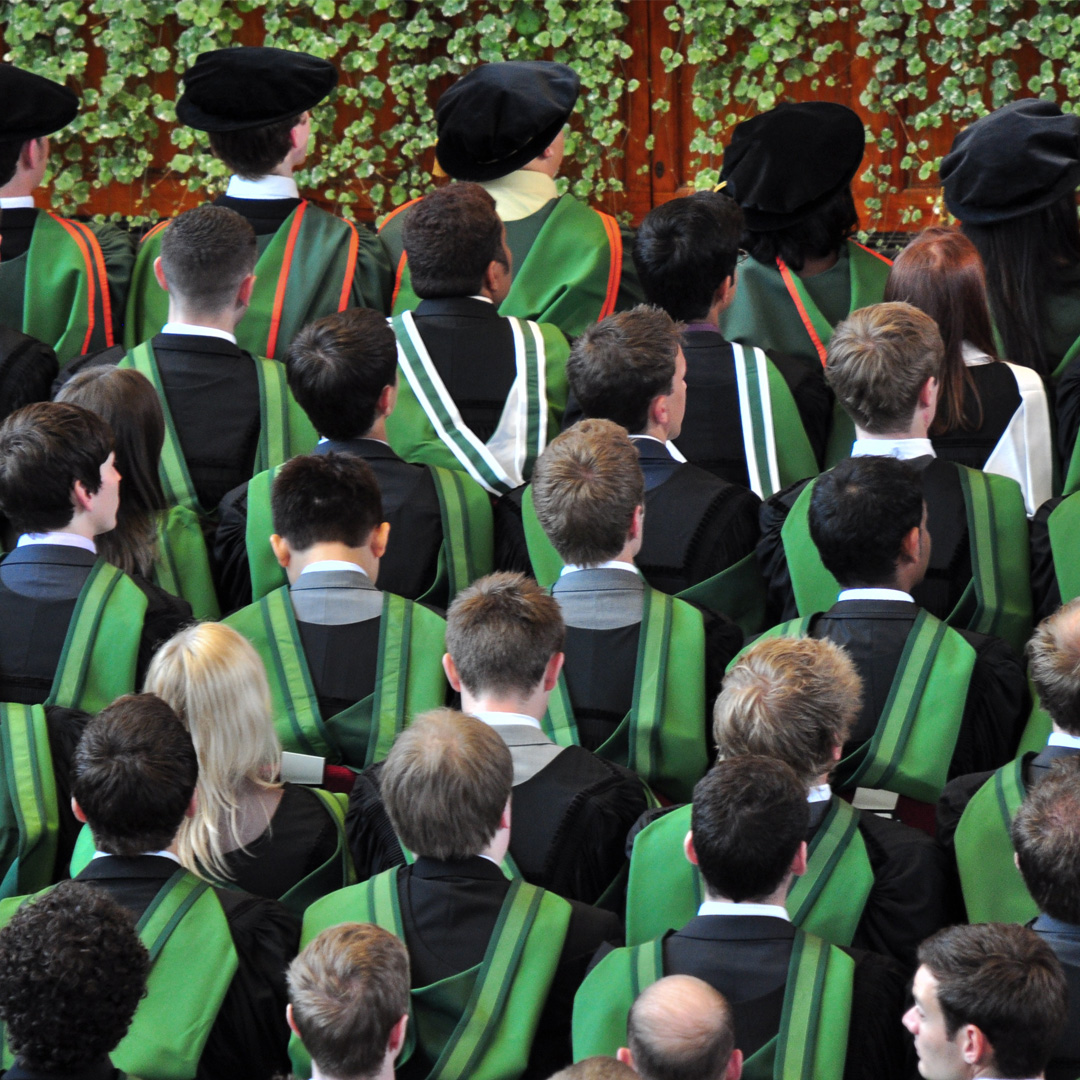 Transport in Headingley
Car / Bus - The main road running through the centre of Headingley, the A660, is more commonly known by its name, the Otley Road. As this is one of the main arteries running into the Leeds ring road, transport into the city is straightforward. Taking about twenty minutes by car, there is also a frequent bus service which goes through every six minutes.
Cycle - Cycling is also an option, taking less time than the car journey if you take the main road but also with many bike-friendly roads to choose from.
Train - The trainline from Harrogate to Leeds passes along the suburb's western corner. Headingley station is just ten minutes from Leeds' centre, and it'll take you around half an hour to reach the historic spa town in the other direction.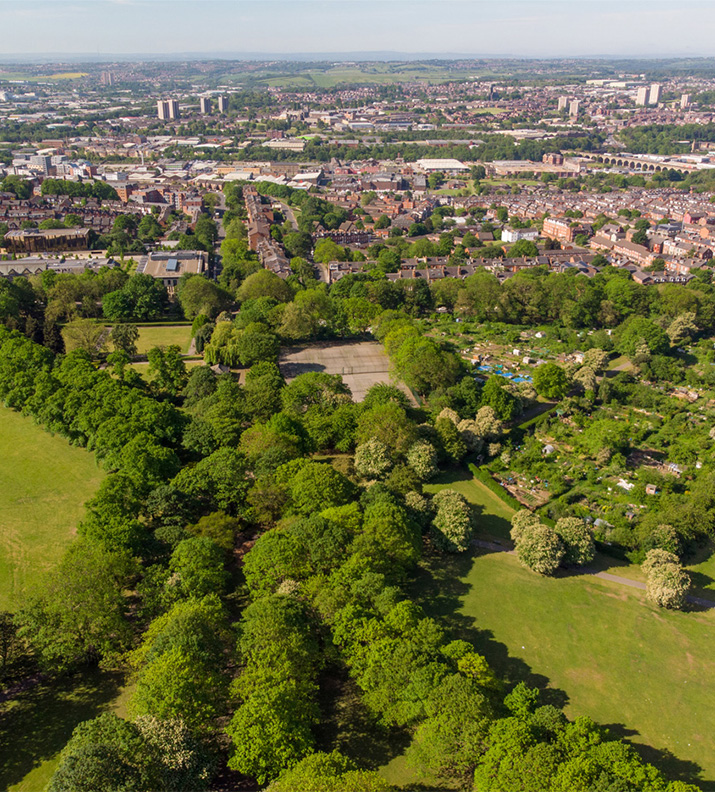 Amenities
Much of Headingley's commerce lies along the main road. There's a library, the Post Office, a fitness centre and a Premier Inn, as well as Headingley Central, formerly the Headingley Arndale Centre. Here you'll find Sainsburys, Wilko's, Superdrug and Pizza Express. There's a large Morrison's just a mile away in Kirkstall. There are also independent shops and charity shops to be explored. The area doesn't have any parks within its boundaries, but it shares a border with both Beckett Park and Beckside Gardens, and both Meanwood Park and Woodhouse Moor are within easy reach.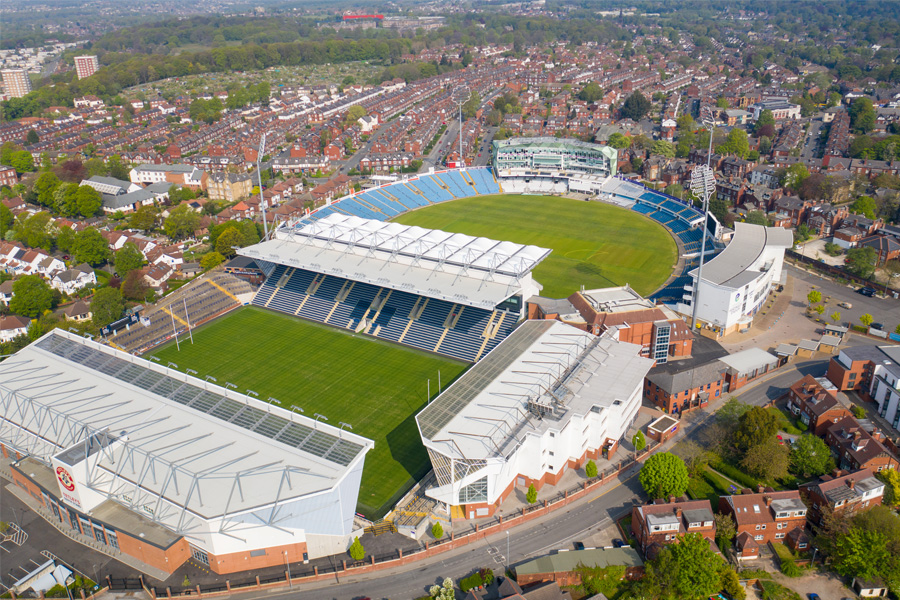 Entertainment
Headingley Stadium is the area's most significant landmark. This is made up of Headingley Cricket Ground, the home of Yorkshire County Cricket Club, and Headingley Rugby Stadium, home of Leeds Rhinos Rugby League but also hosting a number of Rugby Union matches. You can go along for one of the international matches or take a tour around the grounds. There's also the Yorkshire Cricket Museum in the East Stand. If you feel like a walk, Headingley Bear Pit is a quirky destination - it's the remains of a Victorian Zoo and, as the name suggests, the part of the zoo where the bears lived. The Cottage Road Cinema is one of the oldest cinemas in the country, showing films since 1912. It's still independent and shows the latest releases as well as running a regular classic film night. Students get a discount. The Bowery is a visual arts centre - you can visit the gallery, stop off in the cafe, or take one of their workshops or short courses.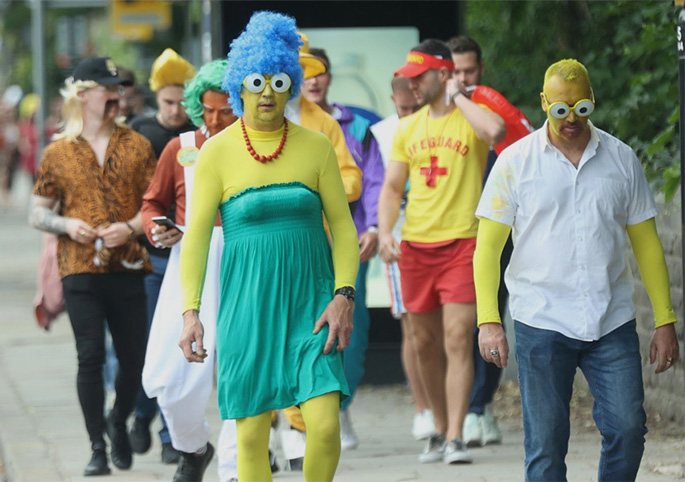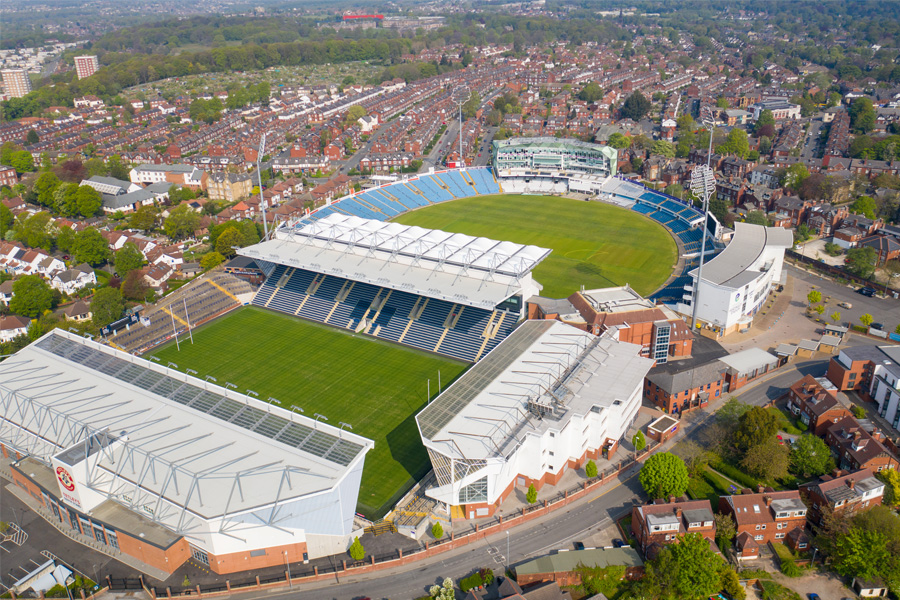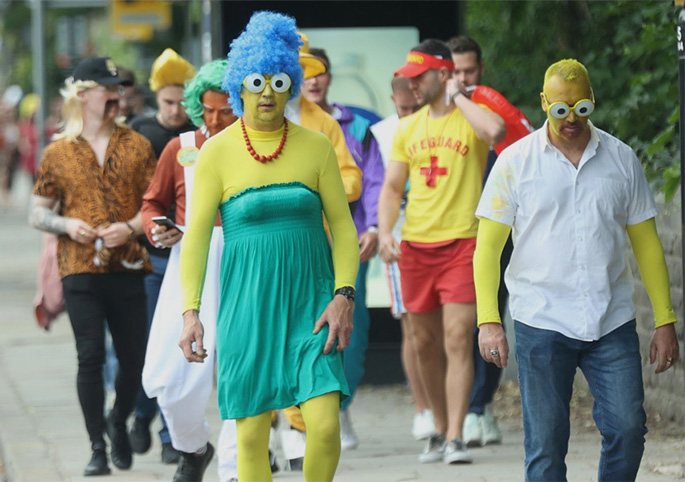 Nightlife
A Headingley institution is the Otley Run, a 15 venue pub crawl into the city. It happens every weekend, with students in fancy dress taking a drink at each of the stops on the way. There are plenty of pubs to choose from, whether you're wanting to join in the run or try to avoid it, and a number of cocktail bars as well. The New Headingley Club serves real ales and runs a regular live music night. Headingley's a great place for food and drink: try Indian street food at The Cat's Pyjamas, Bangladeshi meals at Voujon, or authentic Malaysian fare at the Kuala Lumpur Cafe. For a more traditional taste, Brett's Fish restaurant is a long-standing favourite for a fish and chip supper whilst Catch promises a refined seafood dining experience.
Housing
There are big detached houses and apartments here, but mostly you'll find sizeable Victorian terraces along tree-lined streets. As a traditional centre for student life, there are lots of shared houses available and many landlords who specialise in student lets.
Search for Student Properties in Headingley